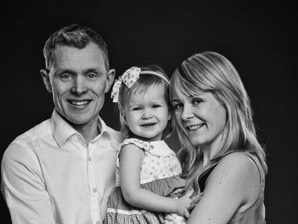 Agnar
is educated competition judge and is member in the Icelandic trainer association (FT). Agnar has been working with horses last years with good results in breedingshows. For example;
Highest score for gaits with a four year old stallion (Glymur f. Innri-Skeljabrekku)
One of the highest score with a fourgaited fivegaited stallion (Hrímnir f.Ósi)
The highest average score four year old stallion (Kraftur f.Efri Þverá)
Trained and showed some of the highest scored stallions (Ágústínus f.Melaleiti and Kiljan f.Steinnesi).
Agnar has been taining and teaching in Sweden and Danmark as well and speaks Danish fluently. 2003 Agnar was ridingteacher and teached horsemanship in the Agriculturschool in Hvanneyri.
Hrímnir got 8,49 for gaits as a fourgaited horse when he was showed five years old.
9 for gallop, temprament, form under rider and 9,5 for tölt and trot.
The year 2005 Glymur & Agnar made a world record.
The highest score for gaits in group of four year old stallions, still today (2012) this record is still the highest one in the world. Glymur got 8,67 for gaits only four year old. He got the note 9 for tölt and temprament and 8,5 for trot,pace and form under rider.
Kraftur f. Efri-Þverá at landsmót 2006
The highest average score that a four year old stallion have ever had at that time
Among the highest stallions for gaits, 8,93 for gais


Agnar Þór Magnússon

Agnar er fæddur 1975 og er alin upp á Efri-Múla í Saurbæ vestur í dölum. Hann starfaði þar við búskap og annað sem til féll fram eftir aldri. Árið 1996 lauk hann námi sem húsasmiður frá iðnskólanum í Reykjavík. Eftir það vann hann við bygginga- og trésmíðavinnu ásamt því að stunda hestamennsku. Agnar hefur unnið við hin ýmsu störf m.a. sem reiðkennari við bændaskólann á Hvanneyri árið 2003. Er félagi í Félagi tamningamanna og virkur gæðingadómari hjá Gæðingadómarafélagi Íslands. Agnar hefur starfað við kennslu, tamningar og þjálfun hér á landi, Svíðjóð og Danmörku með góðum árangri. Auk þess hefur hann síðastliðin ár séð um sauðfjársmölun fyrir Borgarbyggð og Skógræktina með fjárhundum sínum. Meðal þeirra hrossaræktarbúa sem Agnar hefur unnið á má nefna Holtsmúla, Stutteri Ahl og Väbylund s Islandshästar.

Yo can see more pictures and some infos/stories about some horses under the link horsetraining