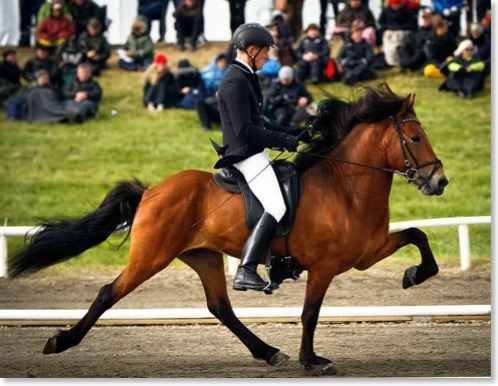 "Icelandic Horse Breeders of the year 2014"
We got that honor to be awarded Horse Breeders of the year in Iceland.


Welcome to our website.
We are complete equestrian facility for training horses, schooling, trail riding...We are located in the Northern part of Iceland. We have a small inside area, roundpen, trails and the nature around here. Horses are welcome for
Training
. We also offer
Ridinglessons and Courses
both at our location and all over the world. Please
Call or Write
for more details. We always have some nice
Horses for Sale,
young and older ones, and have been selling horses all over the world. We have been breeding horses over some time, have a look at some example of our
Breeding
.
Have a look at our homepage and feel free to contact us if you have some questions. On our website under Horses for sale you can find stallions, mares, gelding, young horses for sale. There you can find some breeding horses videos, icelandic horses for sale videos and more. Good looking Icelandic horses pictures are also in-between.

auf Deutch könnt ihr uns auch schreiben wegen islandpferde verkauf, islandpferde verkauf von jungpferden, altere Pferden, zuchtpferden, elite Hengsten, Stuten, reitkursen oder sonstiges.